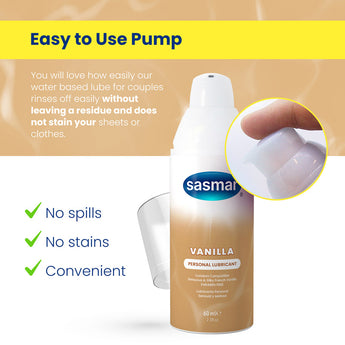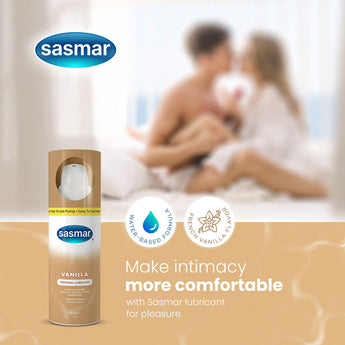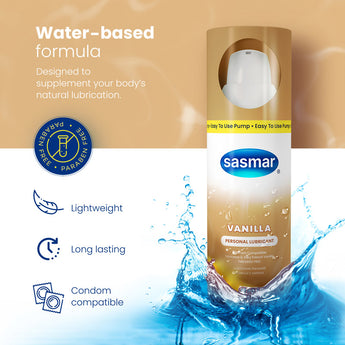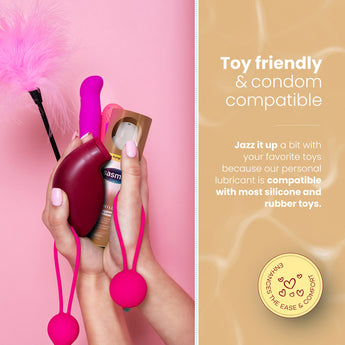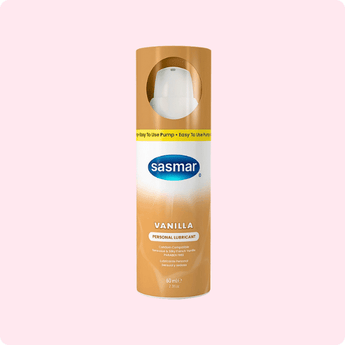 Sasmar Vanilla Flavor Personal Lubricant
60ml
SASMAR VANILLA Personal Lubricant is a silky smooth long lasting water-based personal lubricant.
🚛 Free delivery orders $50 (NZ $80)
SASMAR VANILLA Personal Lubricant was specifically designed to provide the ultimate lubricating experience during anal intercourse. This paraben-free formula is clear, odorless, non-sticky, and latex friendly. This backdoor silicone-based lube is a thick slippery glide for shameless play. No matter your experience be sure to enjoy your play and go to the unexplored with ease and pleasure.


✅ Long lasting lubricant
✅ Designed with your mind
✅ Sugar free & Gluten free
✅ Paraben free
✅ Tested compatible with all condoms

Remove safety seal, open cap and apply a small amount gently to the desired area. Re-apply as often as needed. Suitable and safe for daily use.

Indications:
SASMAR VANILLA is a personal lubricant, for penile and/or vaginal application, intended to moisturize and lubricate, to enhance the ease and comfort of intimate sexual activity and supplement the body's natural lubrication. This product is compatible with natural rubber latex, polyisoprene, and polyurethane condoms.

Water, Glycerin, Butylene Glycol, Hydroxyethylcellulose, Sclerotium Gum, Sodium Benzoate, Flavor, Citric Acid.