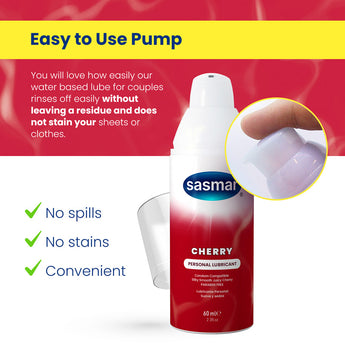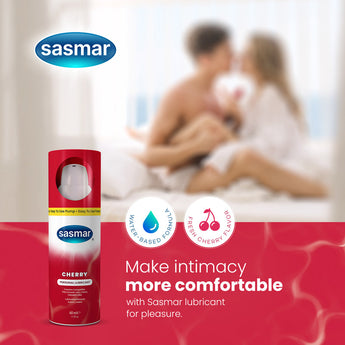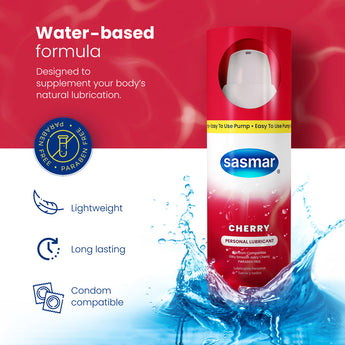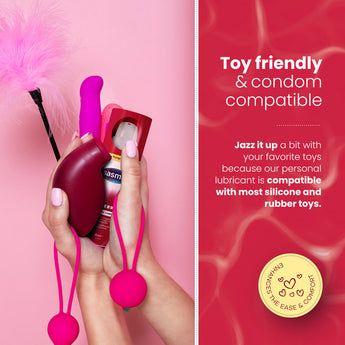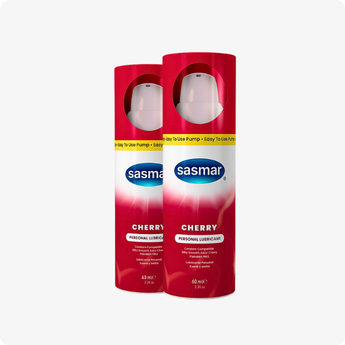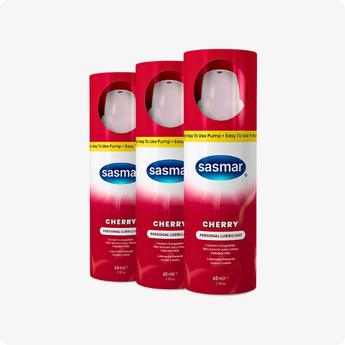 Sasmar Cherry Flavor Personal Lubricant
60 ml
SASMAR Cherry Personal Lubricant is 
a silky smooth long lasting water-based lubricant
. A few drops go a long way and help supplement dryness and friction without losing sensation. 
🚛 Free delivery orders $50 (NZ $80)
SASMAR Personal Lubricants are made using high-quality ingredients that are paraben-free and ultra-long lasting. Experience lubricants that enhance pleasure and intimacy. SASMAR personal lubricant is a silky smooth water-based lubricant with the sweet taste of juicy cherries. Long-lasting and soothing to ease dryness, lubricate and supplement natural moisture. It helps to enhance intimacy in a fun way.

✅ Sweet and succulent Cherry
✅ Designed with your mind
✅ Sugar free & Gluten free
✅ Safe with toys


Remove the cover cap and rotate the locking pump mechanism to allow precise control over the amount and location of the lube you desire. SASMAR Cherry Personal Lubricant is perfect for any intimate use. Apply to intimate areas to enhance ease and comfort and supplement the body's natural lubrication.

INDICATION:
SASMAR® CHERRY is a personal lubricant, for penile and/or vaginal application, intended to moisturize and lubricate, to enhance the ease and comfort of intimate sexual activity and supplement the body's natural lubrication. This product is compatible with natural rubber latex, polyisoprene, and polyurethane condoms.

Water(eau), Glycerin, Butylene Glycol, Hydroxyethylcellulose, Sclerotium Gum, Flavor, Sodium Benzoate, Citric Acid.